philosophy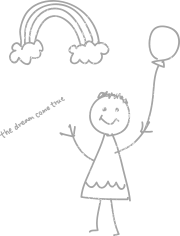 AKATSUKI Shanghai
Corporate Name

SHANGHAI AKATSUKI CULTURE CONSULTING Co.,Ltd.
- Chinese Name : 上海晞晓文化咨询有限公司

Adress

WeWork 03-152, EBA INVESTMENTS T2, 398 Huoshan Road, Yangpu District, Shanghai

Representative

Takuya Kumagai / Kori Gong
- Chinese Name : 熊谷拓也 / 龚云凝

Established

June, 2019

URL
Service

Consulting and Assistance for Intellectual Property


We consult and assist you to acquire remaking and broadcasting rights from IP
holders such as Japanese television stations and publishers in accordance with the law.

Consulting and Assistance for Films Production


We assist you with making arrangements for films productions services, casting, financial
consulting services and any other support you need to create excellent quality motion pictures.

Promotional Marketing Business


We make arrangements to perform any propaganda activities & campaign for motion pictures.
AKATSUKI Hong Kong
Corporate Name

AKATSUKI International Limited

Adress

Flat 1, 5/F, Cammer Commercial Bldg, 30-32 Cameron Road,
Tsim Sha Tsui, Kowloon, Hong Kong

Representative

CEO Takuya Kumagai

Established

October, 2016

Contact
AKATSUKI Japan
Corporate Name

AKATSUKI Co.,Ltd.
- Japanese Name : 株式会社AKATSUKI
- Chinese Name : 东方欲晓株式会社

Adress

4/F , Yashima-Gakuen bldg, 2-12-13, Shinjuku, Shinjuku-ku, Tokyo, JAPAN

Representative

CEO Takuya Kumagai

Established

Septenber, 2012

URL